Dubbed as the "most romantic" day of the year, February 14 is officially declared as the St.Valentine's Day by Roman Catholic Pope Gelasius during the 1300s. It is the perfect holiday for people who are head-over-heels in love or in a committed relationship. Given this, it is normal (and oftentimes, customary) to give things like chocolates, flowers and teddy bears on Valentine's Day. This act of gift-giving is supposed to signify one's love and appreciation for his or her significant other.
But not all couples choose to express their fondness for one another through gift-giving, others choose to express it through acts of love. Whether that'd be a grand expression of commitment like a marriage proposal or the simple act of making a homemade breakfast, these instances prove that your love consists more than just the words "I Love You" but rather, it is one grounded in action.
Although these gestures could be considered sweet and romantic, there are some couples who tend to over-express themselves in public places–leaving the general public with an awkward, and–for the single ones–sickening feeling. Here are some couple activities that people generally find annoying, especially during Valentine's Day.
Holding hands while on the mall escalator
Normally, we see couples linking arms or holding hands while in the mall and it is not a big deal. But this Valentine's Day, expect to see more PDA and handholding from couples. Not to mention that many of these people also tend to walk slower–yet another annoying fact we must consider during this season of love.
"Baby talking" their partners in public
You've probably heard couples talk to one another in a "cutesy", baby-like voice. They might have even used "endearing" nicknames while speaking to their significant other–yuck, right? It's honestly one of the most irritating sounds a person can make. Many times, I imagine you've wanted to yell at the couple just to get them to stop with the "baby talk."
Despite its lack of appeal to the general public, NBC News reported that this childish habit actually indicates a healthy and mature relationship. In fact, relationship psychologist Dr. Antonia Hall further explained to NBC News that this kind of verbal exchange shows "love, bonding, affection, and a sense of security"–similar to the way parents speak and show affection to their children.
Constant public displays of affection (PDA)
Physical intimacy or public display of affection (PDA) is an inevitable part of every romantic relationship as it expresses love in a nonverbal way. However, there are some people who cross the line of acceptable PDA and become too affectionate. Some of these actions include an excessively flirty stare, endless touching, and makeout sessions in public.
This situation can be described as uncomfortable by those who witness it, especially to children who are not aware of these kinds of actions. Hence, you should always be considerate of others before exhibiting these lewd behaviors.
Using #Blessed in Valentine's day appreciation posts
Valentines-related posts couple frequently flood on their newsfeeds. These include lengthy messages and cheesy lines with hashtags like #Blessed, #Lucky, and #Grateful. You would also see couples doing heart-shaped poses and wearing matching outfits.
Carrying bouquet of flowers and teddy bears everywhere
As the world celebrates Valentine's Day, a number of women receive bouquets of red roses, adorable giant stuffed bears and boxes of chocolates from their partners. But sometimes, carrying these large gifts while traveling can be quite annoying to your fellow commuters. Again, not everyone loves flowers and the chaos that comes with carrying it.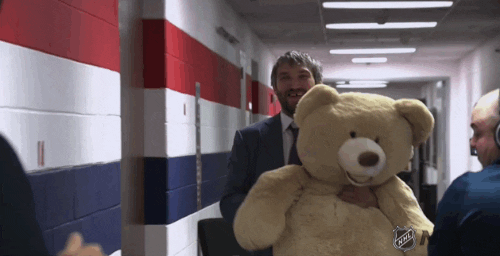 Sometimes, couples have their own little world that seems irksome but whatever it is, we still love to see our friends experience the magic of being in love.
POP! Stories we think you might also like:
5 Must-read books for every girl who can't stand Valentine's Day
Valentine's Day memes that are way too perfect for single people
Jose Rizal's long list of ex-lovers ranked from 'marupok' to 'badass'
Subscribe to our daily newsletter
[forminator_form id="331316"]