Did you know that the iconic sound logo of Netflix we know today could have included the sound of a goat?
In a Twenty Thousand Hertz podcast, host Dallas Taylor shares the story behind the sound logo of one of the most popular entertainment brands today.
Taylor interviews Netflix's VP of Product Todd Yellin, who explains how they came up with such a distinctive sonic branding that they debuted in 2015. The process, according to Yellin, was much more complicated than they originally thought.
"We actually call it the 'ta-dum' sound," Yellin shares. "The thinking was that, shouldn't we have a sound that when you hear that, it makes you think, 'Wow, I'm about to get a treat.'"
Finding the right sound to encapsulate what the whole company represents, making it distinctive enough to separate itself from other brands within the entertainment industry, and compressing it to just three seconds, certainly put a lot of pressure on Yellin and his team.
"One thing I was initially attracted to was if we're going to do that colon response where we create tension and then resolve it really quickly, I like the sound of a goat. It was funny, it was quirky… and for a while, we were stuck with that goat sound," Yellin recalls.
Fortunately for all of us, the goat sound didn't make the cut.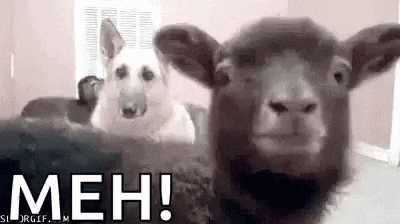 "How the heck do you decide which one to use? That's a lot of pressure. This thing, we knew, is going to get millions, hundreds of millions, billions of impressions," Yellin adds.
So after numerous attempts at finding the right sound and failing miserably, Yellin went to Academy Award winner sound designer Lon Bender who gave them a variety of sound effects that they can choose from. Eventually they found one they did like for the beginning part of the sonic branding—Bender's wedding ring knocking against the side of their cabinet in the bedroom that was tweaked with additional sounds, like a slowed anvil sound and other muted hits.
They finally agreed on the first part, but soon realized that it needed a final 'oomph' to end it. Bender tapped his colleague Charlie Campagna who was the creator of the ta-dum's final element, which they aptly called the "blossom." The blossom is taken from a 30-second reversed audio recording that Campagna made way back in the 90's when he was playing with his electric guitar using an effects processor and looper.
The result of the combination of those sounds became the final sonic branding of Netflix that we know today.
When asked how he feels about coming up with the most recognizable sonic brand in the whole world, Yellin had this to say: "Honestly, my chest gets a little tighter, and go, 'Oh my God that's a lot of pressure'… Thank God I didn't go with the goat."
Subscribe to our daily newsletter
[forminator_form id="331316"]