There are a lot of great things in this world you can DIY while on quarantine—that shelf that you've always wanted for your room or maybe turning your old jeans to distressed ones—but never, EVER do a chemical peel DIY (warning: graphic image below).
A nurse practitioner in New York City who specializes in skincare procedures has been posting on her own social media accounts graphic images of people who decided to do a DIY chemical peel (following unverified Youtube tutorials and whatnot) and trying it on their own faces.
Zoe Gazola has been practicing medical skincare for more than 12 years, and aside from regularly posting cosmetic services on her Facebook and Instagram account, she also posts disturbing images of people with badly treated faces and skin after followers share them to her.
She hopes the images would serve as a very stern warning to everyone not to try very risky treatments at home without proper medical advice.
In one of her Instagram posts, Gazola shows a photo of a woman with scars and burns on her face, together with the caption: "DIY 3rd degree chemical burn. So keep ordering TCA illegally online and watching YouTube videos and joining these toxic Facebook tribe groups. I worked in the burn ICU for a couple years and NONE of these ever resulted in a 'glow up.' These DESPERATE measures people take are sure to leave a lifetime impression that's for sure."
Gazola, in another post, explains why people should not complain about pricing when getting medical treatment: "You're not exactly just paying for the product, you are paying for the entire experience and care the moment you walk in and even long after you leave my door. This is not just about peels, this also includes all services that require loads of education, medical mal practice coverage and safety, quality medical products, and the aftercare involved. Be better to yourself because you deserve the best and safest treatment. Save until you can afford these treatments so you don't end up in triple the debt in trying to fix your mistakes."
So remember—no to DIY skin treatment that use harsh chemicals. Unless you really want to look like this guy: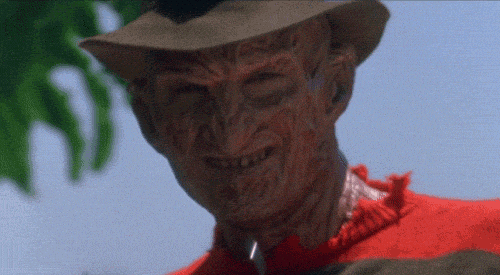 Subscribe to our daily newsletter
[forminator_form id="331316"]