Doctor Strange is definitely one MARVELous movie. Totally not strange at all!
Adding to list of Marvel franchise films like Avengers, Iron Man, Thor, Captain America, etc., a new superhero is born with Doctor Strange. Premiered last October 26, Doctor Strange sure was definitely worth the watch!
Warning: May contain spoilers.
Doctor Strange centers on the story of the exceptionally talented neurosurgeon Doctor Stephen Strange who after a car accident, severely injured his both hands — leading him to seek the Ancient One (Tilda Swinton) in his desperate search of means to be healed and get his life back.
1. When you love Benedict Cumberbatch, that reason is enough!
If you love BBC's Sherlock, you'd probably think that if Sherlock Holmes decided to change his career path from a "high-functioning sociopath" to a neurosurgeon, he'd definitely be Doctor Stephen Strange! With that same egotism and narcissism, the resemblance is uncanny!
Well, will you look at that!
Benedict Cumberbatch's transformation as Doctor Strange will make you say "Holy cow, wow! Bless you, you glorious creature!"
2. Cumberbatch is joined by outstanding actors like Tilda Swinton and Mads Mikkelsen.
As if Benedict Cumberbatch isn't outstanding enough, let's add Tilda Swinton and Mads Mikkelsen, shall we? The two actors, who are notable for their villainous roles as the White Witch in Narnia and as Hannibal Lecter in the TV series Hannibal, portray the characters of Ancient One and Kaecilius respectively.
Other cast also include Chiwetel Ejiofor, Rachel McAdams, and Benedict Wong.
3. It's a spell-wielding, reality-bending, and science-defying kind of action.
It's like *any Marvel superhero film* meets Harry Potter and Inception! It involves travelling through a portal, conjuring your own weapon, wielding magic, and running around while everything around you moves like crazy!
4. It has humor, drama, and a tinge of romance.
This film is splayed with humor and Cumberbatch also effortlessly does his best in delivering those one-liners that will crack you up.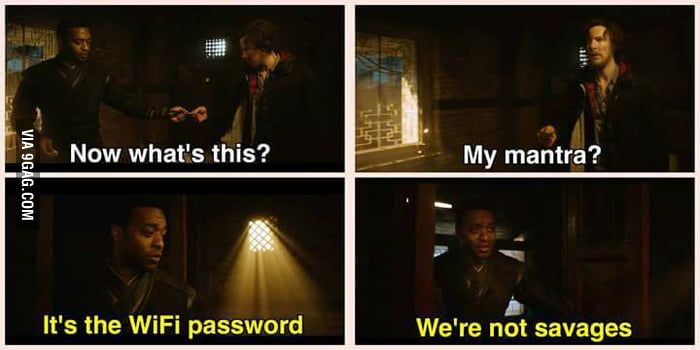 It also balances a little bit of drama and a whiff of romance with Rachel McAdams' character, Christine. These themes are perfectly interplayed with each so much so that it does not turn out to be an emotional rollercoaster ride.
5. The outstanding visual effects is definitely worth watching in 3D.
As expected from a Marvel film, the visual effects of this film does not disappoint. The graphics from the reality-bending scenes probably took notes from Christopher Nolan's Inception.
Imagine watching that on 3D? …or 4D!
6. It dabbles with time, sorcery, and science.
Who says that science cannot be in the same page as magic? This film talks about the clash of these two ideologies, specifically, the fascinating idea of time.
7. Like in any other superhero films, it features a story of finding your strength in your weaknesses and failures.
Despite the state of his hands, Strange will learn from the Ancient One that there's more to life than his failures. As what she tells him, being afraid of failing is what keeps him from greatness.
8. And of course, it's filled with relatable life lessons.
There's that classic "believing in the greater good, learning and believing in trusting yourself, and making the impossible possible." You know the drill!
You can pick up a lot of things that you can ponder on about your career, your life, your self, and even in relationships with the quotable quotes you can get from the movie.
9. Finally, easter eggs! Easter eggs everywhere!
Be sure to be very observant because there's an Iron Man 2 reference you might miss that tells us which timeline Doctor Strange is in the Marvel Universe. *wink wink* And if you don't know this yet, in every Marvel film you have to wait for the end-credits scene for a special preview!
*grabs popcorn and trades spooky horror films for Doctor Strange*
You can follow INQPOP! on Facebook, Twitter, and Instagram for the latest on pop culture and everything fun!
Subscribe to our daily newsletter
[forminator_form id="331316"]